Padova-Asiago Supernova Group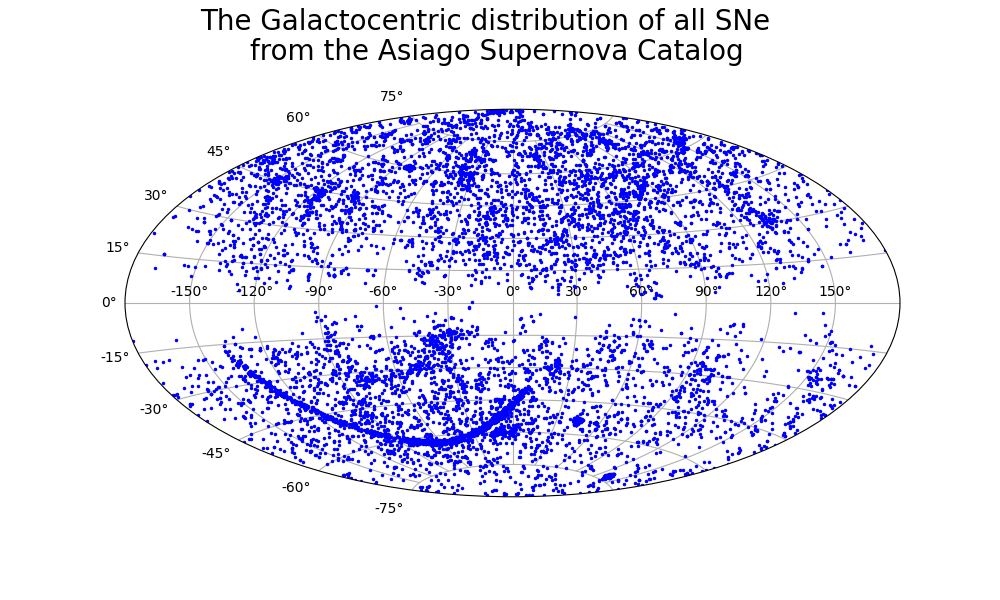 PSN J12095569+2953513 in anonymous
Discovered by: Itagaki
L. Tomasella, P. Ochner, S. Benetti, A. Pastorello, E. Cappellaro, N. Elias-Rosa, and M. Turatto, Osservatorio Astronomico di Padova, Istituto Nazionale di Astrofisica, report that an optical spectrogram (range 340-820 nm; resolution 1.3 nm) of PSN J12095569+2953513 = SN 2013**, obtained on Dec. 11.21 UT with the Asiago 1.82-m Copernico Telescope (+ AFOSC), shows it to be a normal type-Ia supernova. Assuming that the anonymous host galaxy is a dwarf satellite of nearby NGC 4136 and assuming for this a recession velocity of 609 km/s (de Vaucouleurs et al. 1991, RC3.9, via NED), a good match is found with the type-Ia supernova, SN 1994D (Patat et al. 1996, MNRAS 111, 124) about 11 days before B-band maximum light. An expansion velocity of about 14000 km/s is derived from the minimum of the Si II 635.5-nm absorption. The Asiago classification spectra are posted at website URL http://sngroup.oapd.inaf.it; classification was made via GELATO (Harutyunyan et al. 2008, A.Ap. 488, 383) and SNID (Blondin and Tonry 2007, Ap.J. 666, 1024).